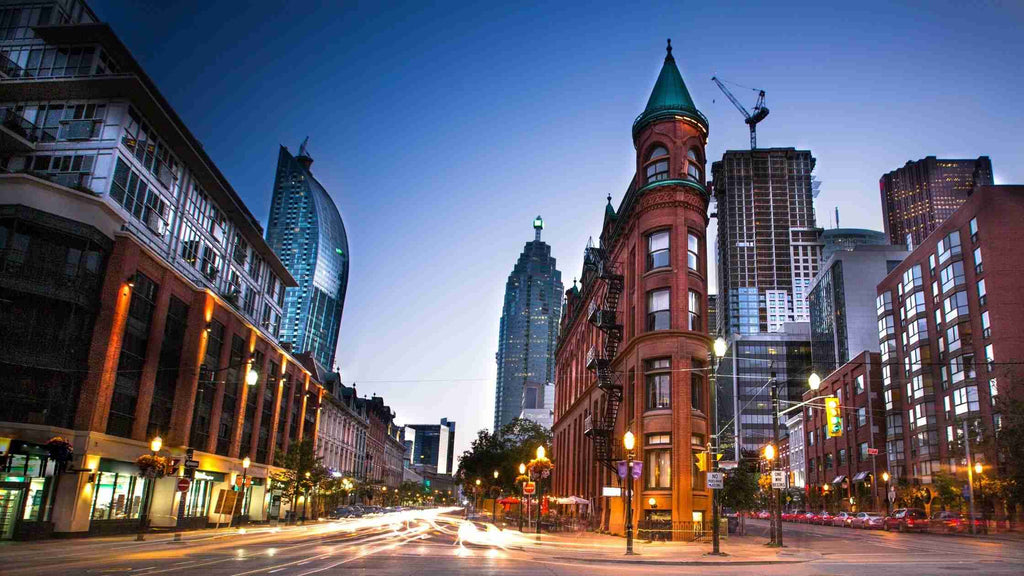 Ontario is one of the thirteen beautiful provinces in Canada. It's located in Central Canada and is home to the nation's capital, Ottawa. It's divided into Northern and Southern Ontario. The entire province is named after Lake Ontario and has about 250.000 freshwater lakes, which is about one-fifth of the world's fresh water supply.
Geography and climate
Ontario has the most varied landscape out of all the provinces in Canada. It's divided into three regions and those are the Canadian Shield, the Hudson Bay Lowlands, and the St. Lawrence Lowlands. The Canadian Shield is covered in lands rich in minerals and has many lakes and rivers, but is fairly infertile. The Hudson Bay Lowlands are mostly swampy areas with sparse forests. The most populous region is the St. Lawrence Lowlands. It's quite fertile compared to the other two, that's why it's the center of agriculture and industry. Ontario also has a wide variety of climates. They can range from around 30 degrees Celsius in the summer to -40 degrees Celsius in the winter, which is a huge difference. 
Its huge varieties are the reason why you should visit Ontario. There's something for everyone to enjoy. From lakes to mountainous ranges, through rivers and plains, densely populated cities with everything to offer, and more. That's why we've decided to point out 5 of the most beautiful places to visit in Ontario.
Library of Parliament
The Library of Parliament is located on top of Parliament Hill in Ottawa. This amazing building is a Canadian icon, it's even on the 10 dollar bill. It's an architectural wonder to this day and it was built in 1876. It's the last remaining part of the original Centre Block building, the rest was destroyed in a fire in 1916. One of the most amazing facts is that it has around 17 kilometers of materials in its collection. That includes books, government documents, periodicals, CDs, DVDs, and videos.
Ontario's provincial and National parks
Ontario is packed to the brim with breathtaking landscapes. They include lakes in which you can swim, fish, boat, or do everything at once. There are numerous hiking trails on which you can explore the area on foot and take in the marvel that is Ontario. Ontario includes places that are not only beyond beautiful but historically significant as well. You can find up to thousand-year-old rock carvings that were made by the Aboriginals. The reason we haven't singled one out is, you can't go wrong with whichever one you visit. It may be the Bruce Peninsula National Park, Petroglyphs Provincial Park, Algonquin Provincial Park, they're all beautiful beyond comprehension. Once you inevitably get tired from constant walking and being in awe, get energized with our Energy Shots.
National Gallery of Canada
The National Gallery of Canada is located in Ottawa. It contains some of the countries most valuable and important collections. The architectural design is a modern masterpiece created by Moshe Safdie. It holds many historical artworks like paintings, sculptures, photographs, multimedia installations, and many, many more. In it, you can explore over 40.000 works by over 6000 creators.
Thousand Islands
It's actually well over a thousand islands, it's more like 1800 islands. They're located on the St. Lawrence River. Each and every single one of those islands has something amazing to offer. There's tons to explore here, as well as finding hidden gems that are scattered all over the place. Those hidden gems include structures like lighthouses and castles. As for activities, you can do whatever your heart desires. Be that fishing, swimming, relaxing with a book in nature, exploring, the possibilities are countless.
Niagara Falls
Last, but most certainly not least, are the beautiful Niagara Falls. We've all heard of them, but their beauty is unimaginable until seen with your very own eyes. It's easily one of Canada's most recognizable locations, but that's because of a valid reason. The largest fall drops about 57 meters. To put that in perspective, it's bigger than some buildings scattered throughout the world. The Falls are located in the city of Niagara Falls so it shouldn't be a problem locating them.
Don't forget to relax as well, your days will be filled with activities, it's only fair that you take it easy throughout the day and our Buda Juices can help you with just that!